SociallyViral 2.4.9 – WordPress Theme
100% Original Product & Well Documented
Last Update: June 12, 2023

Version: 2.4.9
Verified from

VirusTotal

100% Original Product

and Virus Free.

Free New Version

Lifetime On Single Purchase.
Price is in INR and excluding tax
Products Are Purchased and Downloaded From Original Authors.

The File is 100% Completely Untouched and Unmodified.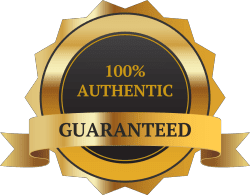 WordPress Live Premium Support
We can help you even faster than the developer themselves. If you have a problem connect with us via Call, LiveChat, or Ticket-System and we will work with you until your problem is solved.
Legal usage by GNU GPL 2.0
This Product is licensed under GNU GPLv2. We are simply redistributing the software and sharing or folder for a small discounted service fee, as it is our right to do so, under the GPL licence. So, it's perfectly legal to download the plugins and themes from this site.
1M+ Developers Already Using
Thanks for your support now we are a family of 1M+ Bloggers, "If WordPress Were A Country, Our Bill Of Rights Would Be The GPL Because It Protects Our Core Freedoms. "
PRODUCT DESCRIPTION & REVIEWS